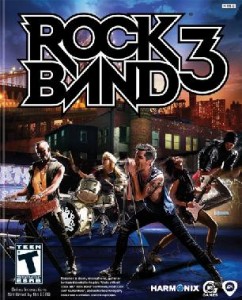 Johnny Cash and Free Music trackS?! What more could you be asking for? When I say "Free" music Tracks, I'm not talking about a band called "free". I'm talking about them costing absolutely nothing! All these tracks release today, and you can check out the full list below.
Johnny Cash Pack 01 – 1080 Microsoft Points (160 Microsoft Points each.)
"Cry, Cry, Cry"
"Don't Take Your Guns to Town"
"Five Feet High and Rising"
"Folsom Prison Blues"
"I Got Stripes"
"I Walk the Line" *
"Tennessee Flat Top Box" *
"The Ballad of Ira Hayes"
*80 Microsoft Points per track for a Pro Guitar/Pro Bass upgrade
Rock Band Free Pack 01 – FREE!!
Abnormality – "Visions"
Anarchy Club – "Get Clean"
Bang Camaro – "Night Lies"
Breaking Wheel – "Shoulder to the Plow"
Libyans – "Welcome to the Neighborhood"
The Main Drag – "A Jagged Gorgeous Winter"
Speck – "Conventional Lover"
The Sterns – "Supreme Girl"
That Handsome Devil – "Rob the Prez-O-Dent"
Look for them on the XBox Live Marketplace, today!