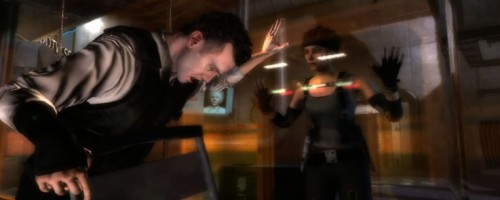 As well as being half price as part of this week's Deal of the Week on the Xbox Live Marketplace (Xbox Live Gold members can buy Hydrophobia Pure for just 400 Microsoft points HERE), there will also be a special competition running this week surrounding the game.
This sweepstakes giveaway states that anyone over the the age of 18 who downloads Hydrophobia Pure this week will be entered into a draw with a first prize worth $4500. The winner of the grand prize will be able to choose a cruise vacation (including spending money) worth $4500 (US residents only). UK residents can select a beach vacation to a value of $3,000 with a further $1500 for applicable prize taxes and fees.
On top of the grand prize, a further 5 winners will be able to bag themselves a cool 4000 Microsoft Points. So, is anyone downloading Hydrophobia at its reduced prize this week? As if it wasn't enough of a good deal at 400 Microsoft Points, there's this sweepstake as an extra incentive to get the game. Check out our review of the game  when it released in September 2010, although bear in mind it has undergone significant changes through the recent 'Hydrophobia Pure' update.