This year's Guinness Book of World Records Gamers Edition is set to hit Australian shelves in a few weeks, according to publisher Pan Macmillan.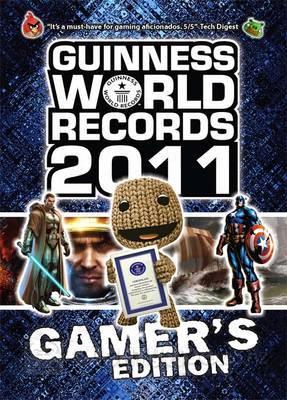 The 2011 edition, which is already for sale in the US and due for a January 21 release in the UK, is the fourth gamers edition to be released by Guinness and is solely concerned with videogames.  Past editions of the book have featured highlights from the previous year in the gaming industry, record breaking games and consoles and of course a list of the year's record breakers and their high scores.
The latest book will include all this and more. According to Angus & Robertson the 2011 edition will include reviews on the latest gaming releases, video game trivia, interviews, as well as tips and strategies to improve game play.
The Guinness Book of World Records Gamers Edition 2011 is now available to buy online. Pick up a copy here :
Buy Guinness Book of World Records Gamers Edition 2011