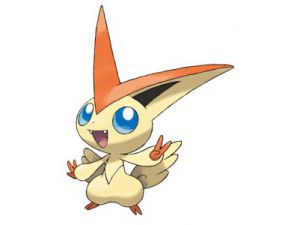 Some information about the first Pokémon Black and White Wi-fi event for Europe has been detailed. The event allows you to download the 'Liberty Pass', an item granting you access to Liberty Island through Castelia City. Going to Liberty Island then gives you the chance to capture one of the latest additions to the Legendaries, a rare Pokémon called Victini.
It's number 000 on the Pokédex and was available to download in Japan on launch day too. The download of Liberty Pass will be available from launch day until 22 April in the UK, so make sure you get your Liberty Pass before then.
Never fear readers from other parts of the world though, as I expect similar type events for other regions to be announced soon, allowing you to obtain this rare Legendary Pokémon.