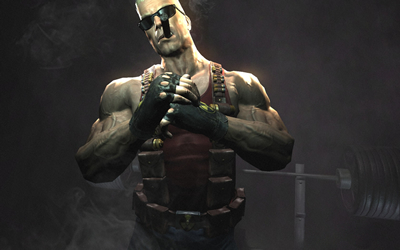 Sometimes, you can be your own worst obstacle.  For Duke Nukem Forever, the obstacles may be over.  2K Games have just revealed that the release date for the game is May 3rd in North America.  A worldwide release will follow on May 6, 2011.
2K Games head Christoph Hartmann said, "The moment fans all over the world have been waiting for is almost here. Duke Nuke'em's return is going to be epic and one that will make video gaming history!"
And now, we should probably insert a witty comment about the years that the Duke has in seclusion.    What are your best quips?  Check out the new trailer below while you wait for inspiration.
[pro-player width='530′ height='253′ type='video']http://www.youtube.com/watch?v=1-b78TKZIyw&feature=player_embedded[/pro-player]