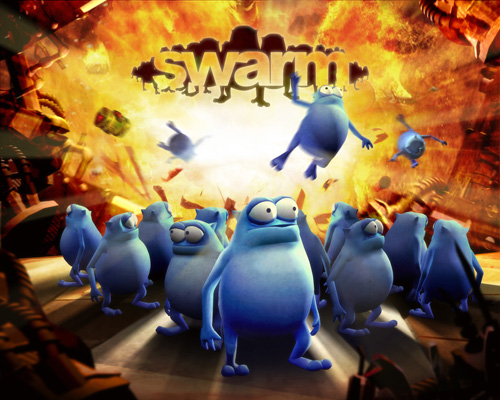 UTV Ignition and Hothead Games, the creators of the upcoming Xbox Live Arcade and Playstation Network game Swarm have released the first installment of 'Ask Dr. Mike', a developer video series explaining to players how they'll control their 'swarm' of small blue Swarmites as you control them through (often) suicidal puzzles and hilariously brutal environment. Swarm is the first game to feature mass character control, where players move all the Swarmites at once in a puzzle adventure game.  In the video, Dr. Mike shows off how to jump, group up, huddle and even stack and bash your 50 Swarmites together through the game.
And trust him, He's a doctor.
For more information about Swarm visit www.swarmites.com,  Facebook or on Twitter.