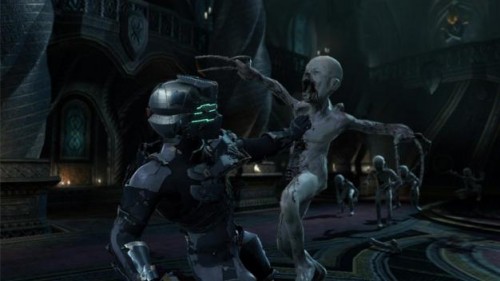 After the Medal of Honor publicity scuffle earlier this year, you would have thought that EA would have avoided bad PR in the future.  But, the Dead Space 2 marketing team has embraced the violent nature of the game and showed it to unsuspecting mothers.  Obviously, they believe in the "any publicity is good publicity" mantra.
"It's revolting. It's violent. It's everything you love in a game," the ad proclaims. "Your mom's going to hate it."
My mom certainly will.  What about yours?  Check out the responses that some of the mothers had for the Dead Space 2 trailer.  When will this trailer make it to the FOX News Network?  Probably very soon.  Very very soon.