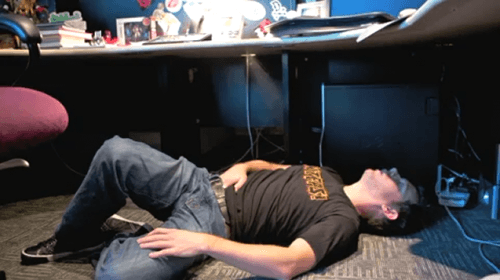 Grandpa once told Cliffy that he can do anything if he just set his mind to it.  So what did Cliffy do ?? He made a video game that could let him blow out a man's asshole !!  (AWESOME)
It seems that Cliffy's life long dream has finally come true !!  (achievement un-corked – 150g)
Here's to you POP POP !!
Check out the video below and see for yourselves what dreams are made of.  Who else out there has the same dream as Cliffy ? I know The Radical One here at Capsule Computers does 😉 and we're all hoping it'll come true too !!
Bulletstorm will be out on the 24th of February, have you preorderd your copy yet ?  If not, make sure you click on links below and do so now !!
If you do you'll also get exclusive access to take part in Gears Of War 3 beta testing.  Now that's what I'm talking about !!!
PRE-ORDER NOW: Bulletstorm – Feb 24, 2011.
Developer: People Can Fly
Release Date: Feb 24, 2011
Genre: Shooter, First-Person
Platform: Xbox 360, PS3, PC
Publisher: Electronic Arts
Website: http://www.bulletstorm.net/
ESRB: M