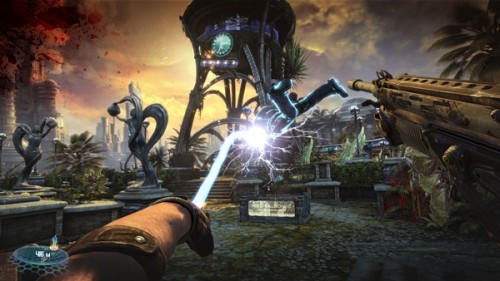 Epic Games, the makers of the Gears of War and Unreal series, have just announced today a demo for the highly anticipated shooter Bulletstrom. Giving players an early taste of what the game has to offer, guns, action and everything in between. The Bulletstorm demo will be available for download January 25 on the Xbox Live Marketplace Worldwide and the PlayStation Network on January 26.
The retail version of Bulletstorm will ship with three massive game modes, a pulp sci-fi single-player campaign, multiplayer and Echo mode – An arcade twist on the campaign in which scores are tracked and compared whilst player progress through the campaign. The Bulletstorm demo will give players a small tasty slice of Echo mode, in which players traverse a collapsed building on the deadly paradise planet Stygia as ex-Dead Echo leader Grayson Hunt.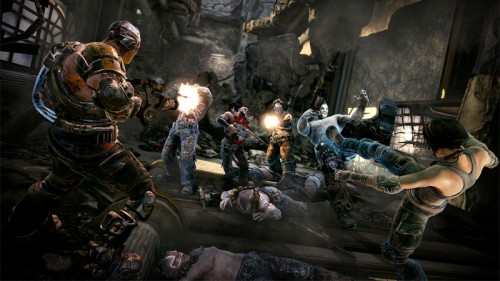 Bulletstorm's unique "Skillshot" system encourages players to "Kill with Skill" finding the most stylish, imaginative and over the top ways to take down enemies, more than 45 skillshots have been included in the demo. Players will find more and more creative ways to kill and rack up points by uses of their powerful arsenal, from a futuristic assault rifle called the Peace Maker Carbine, to the Flail Gun, which fires two grenades linked by a chain, and the Screamer, a powerful revolver that turns enemies into human fireworks.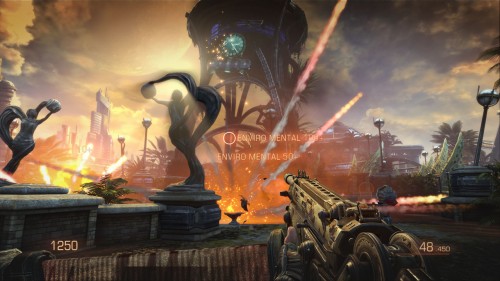 Bulletstorm certainly looks to bring something fresh and new to first person shooter genre poised to be one of 2011's most original games. Bulletstorm will be available on Feb. 25, 2011. Bulletstorm Epic Edition for the Xbox 360 will grant players early access to the Gears of War 3 beta as well as additional bonus in-game content included in Bulletstorm Limited Edition for the PlayStation 3 and PC.
For more information on Bulletstorm visit www.bulletstorm.com, www.facebook.com/bulletstorm and www.twitter.com/bulletstorm