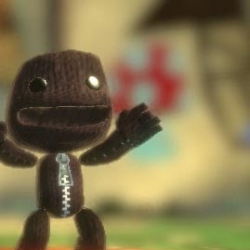 LittleBigPlanet 2 is scheduled to hit Australian shelves on January 20th 2011 (January 19th in the US, and January 21st in Europe) exclusively on the PS3. In order to pump up the fans even more, Sony in Australia has decided to call on the help of some famous Astralian Yotube legends. All three of these youtubers will compete against each other to see who can create the best LPB2 level.
These YouTubers are: TV presenter and music aficionado Danny Clayton; reviewer, gaming fan and respected YouTube commentator Blunty3000; and Christiaan Van Vuuren, aka The Fully Sick Rapper, who spent a solid six months quarantined in hospital with a rare strain of Tuberculosis and thankfully came out the other side with a clean bill of health, as well as a web series and cult following to show for it.
These three have come up with some awesome ideas for their own LittleBigPlanet 2 levels and they want Australian fans to get involved to help them play, create and share like never before. Check out Danny and Blunty's videos at the Official Australian LittleBigPlanet YouTube Channel to hear their crazy (and sometimes bizarre) thoughts. Also, comment on LPB2's YouTube channel and PlayStation's Australian Facebook page to tell them what you want to see as part of the brave participants' levels and see which of your ideas they make happen.
While you guys are at it you can check out trailers and other cool content in the lead-up to the release of the first PlayStation 3 blockbuster for 2011. For more on LittleBigPlanet 2 check out the YouTube channel here: www.youtube.com/littlebigplanet2au and join the fun on PlayStation's Australian Facebook page at www.facebook.com/playstationau

[pro-player width='530′ height='253′ type='video']http://www.youtube.com/watch?v=cLkRaaXNUpI[/pro-player]