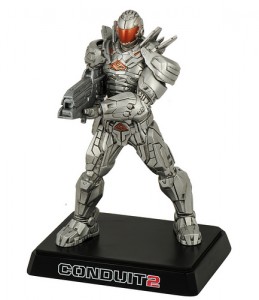 In an effort to make up for all those ever so slightly later release dates, SEGA are giving Australians an exclusive Conduit 2 limited edition package.  You lucky people get the opportunity to pre-order the bundle which includes a for a rather swanky figurine of Agent Ford, and a 44-page art booklet.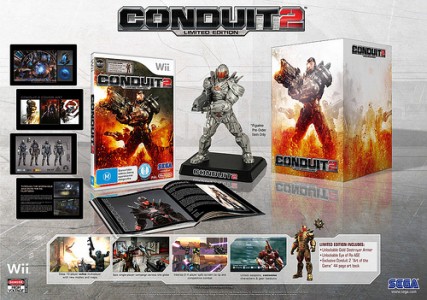 Also in the Limited Edition of Conduit 2 is an unlockable new armour skin (the Gold Destroyer Armour) and an unlockable improved All Seeing Eye search device (the Eye of Ra).
It can be obtained by pre-order from participating retailers GAME, JB HiFi and EB Games, although it is worth the confirming with them that the Limited Edition is in stock.
Any Australians now got their eyes on this? And furthermore, any residents of the rest of the world extremely jealous?