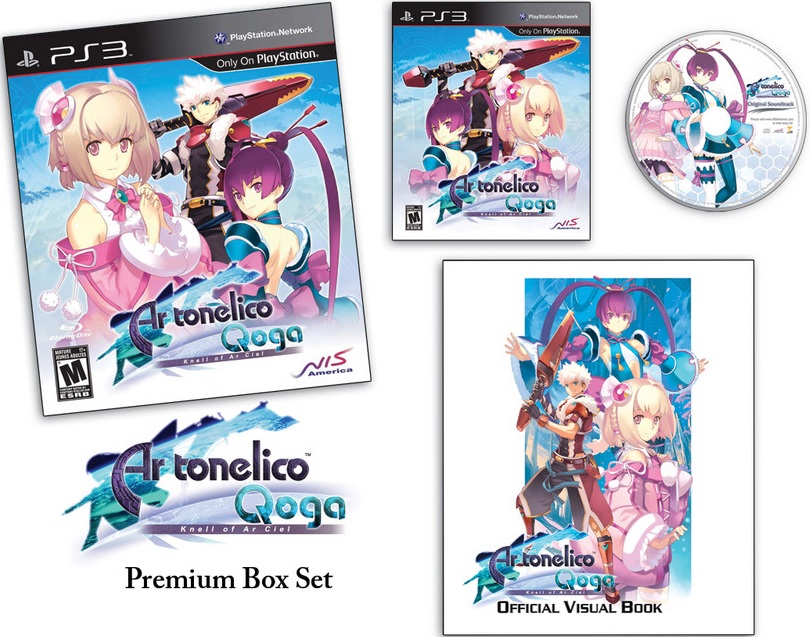 NIS America's Ar Tonelico Qoga: Knell of Ar Ciel may not be coming out until March for the US and UK but that doesn't mean you can't put your money down right now and ensure yourself a copy. Knell of Ar Ciel will cost $59.99 for the basic edition, or should I say premium edition considering however you buy the game you will be able to get not only the game itself but an official art book and a CD featuring all of the original songs within the game itself.
Now that isn't all, those who really want to get as much Knell of Ar Ciel merchandise as possible have the option to also pre-order the calendar edition on NIS America's Online Store. This edition may cost $69.99 instead of the standard $59.99 but it will include a 12 month calender for the year of 2011 that features the characters of Knell of Ar Ciel within its pages.
Fans of RPGs may know that the Ar Tonelico series has only been released on the PlayStation 2 over the past years and has made itself quite the following among RPG players. Knell of Ar Ciel is the first game of the Ar Tonelico series that will use 3D fighting and is also the first time that the game has made the jump to a current generation console. Catch it some point in March only on the PS3, but in the mean time take a look at the plethora of screenshots below.
[nggallery id=180]