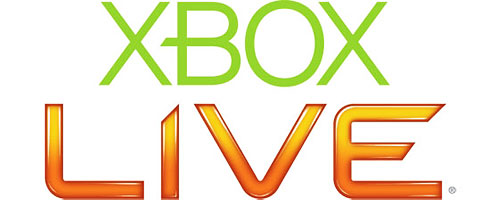 A new schedule for this month has dropped and with it comes a small idea of everything available this month. These schedules are perfect and gives you a basic idea of what you need to save for or if there is even anything you want coming out.
There is a bunch on this list, but a few things that aren't, include the Harms Way XBLA title coming free next week and the more than likely holiday sale that usually happens around this time of year. There are many others as well. This list is just a basic schedule.
Check out the schedule below and see if there is anything you are looking forward too.
Games for the Christmas Season
December 22: "A World of Keflings" (Ninja Bee/Microsoft Game Studios) – 800 Microsoft Points and available worldwide
December 29: "Raskulls" (Half Brick Studios/Microsoft Game Studios) – 800 Microsoft Points and available worldwide
January 5: "ilomilo" (SouthEnd Interactive/Microsoft Game Studios) – 800 Microsoft Points and available worldwide
Avatar Marketplace
December 2: NBA Collection
December 2: "Trials HD" (Microsoft Game Studios)
December 9: "Star Wars: The Force Unleashed II" (LucasArts)
December 9: Holiday Collection
Xbox Live Arcade
December 1: "Unbound Saga" (Microsoft Game Studios) – 800 Microsoft Points and available worldwide
Deal of the Week
Week of November 29 – Insect Infestation:
"Worms™ 2: Armageddon" (Microsoft Game Studios) – 400 Microsoft Points (50 percent off) and available worldwide (except Brazil and South Africa)
"Assault Heroes" (Microsoft Game Studios) – 200 Microsoft Points (50 percent off) and available worldwide (except Brazil, Chile, Colombia, Czech Republic, Greece, Hungary, Poland, Russia and South Africa)
"Band of Bugs" (Microsoft Game Studios) – 400 Microsoft Points (50 percent off) and available worldwide (except Brazil, Chile, Colombia, Czech Republic, Greece, Hungary, Poland, Russia and South Africa)
"Earthworm Jim HD" (Gameloft) – 400 Microsoft Points (50 percent off) and available worldwide (except Korea, Brazil and South Africa)
"Centipede & Millipede" (Atari) – 200 Microsoft Points (50 percent off) and available worldwide (except Brazil, Chile, Columbia, Czech, Greece, Hungary, India, Japan, Korea, Poland, Russia, Slovakia and South Africa)
Week of December 6 – Winter Wonderland:
"Polar Panic" (Valcon Games) – 400 Microsoft Points (50 percent off) and available worldwide (except Brazil and South Africa)
Burton Snowboard – 120 Microsoft Points (50 percent off) and available worldwide (except Brazil, Chile, Colombia, Czech Republic, Greece, Hungary, Poland, Russia and South Africa)
Burton RED Hi Fi Helmet – 80 Microsoft Points (50 percent off) and available worldwide (except Brazil, Chile, Colombia, Czech Republic, Greece, Hungary, Poland, Russia and South Africa)
"Gingerbread Man" – 120 Microsoft Points (50 percent off) and available worldwide (except Brazil, Chile, Colombia, Czech Republic, Greece, Hungary, Poland, Russia and South Africa)
"Gears of War 2" Snowblind Map Pack (Microsoft Game Studios) – 160 Microsoft Points (60 percent off) and available worldwide (except Germany)
"3 on 3 NHL™ Arcade" (Electronic Arts) – 200 Microsoft Points (50 percent off) and available worldwide (except Brazil and South Africa)
Week of December 13 – Casual Arcade:
"Bejeweled 2" (PopCap) – 400 Microsoft Points (50 percent off) and available worldwide (except Brazil, Chile, Columbia, Czech Republic, Hungary, Greece, India, Poland, Russia, Slovakia and South Africa)
"UNO RUSH™" (Microsoft Game Studios) – 400 Microsoft Points (50 percent off) and available worldwide (except Brazil, Chile, Columbia, Czech Republic, Greece, Hungary, Poland, Russia, Slovakia and South Africa)
"Zuma" (Microsoft Game Studios) – 200 Microsoft Points (50 percent off) and available worldwide (except Brazil, Chile, Columbia, Czech, Greece, Hungary, Poland, Russia, Slovakia and South Africa)
"Tetris Splash" (Microsoft Game Studios) – 400 Microsoft Points (50 percent off) and available in the US, UK, Canada, Ireland, Australia and New Zealand
"Feeding Frenzy 2" (PopCap) – 400 Microsoft Points (50 percent off) and available worldwide (except Brazil, Chile, Columbia, Czech Republic, Greece, Hong Kong, Hungary, Poland, Russia, Slovakia, Singapore, Taiwan and South Africa)
Game Add-Ons
November 30: "Halo: Reach" Noble Map Pack (Microsoft Game Studios) – 800 Microsoft Points and available worldwide
December 1: "Trials HD" Big Thrills! Add-on (Microsoft Game Studios) – 400 Microsoft Points and available worldwide
December 8: "Pinball FX 2" Marvel Comic Table Pack (Microsoft Game Studios) – 800 Microsoft Points and available worldwide
December 14: "Forza Motorsport 3" Community Choice Classics Pack (Microsoft Game Studios) – 400 Microsoft Points and available worldwide
Games On Demand
November 30: "BioShock 2" (2K Games) – Available worldwide (except Japan and Korea)
December 7: "Army of TWO™: The 40th Day" (Electronic Arts) – Available worldwide (except Japan, Korea, Brazil and South Africa)
December 14: "Battlefield: Bad Company™ 2" (Electronic Arts) – Available worldwide (except Japan, Korea, Brazil and South Africa)