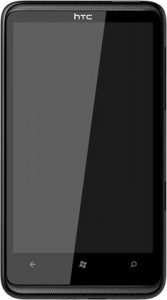 Since November 8, the Windows Phone 7 has sold 1.5 million units.  That may seem like a low number considering that the iPhone 4 sold that many units on the first day.  However, the original iPhone took 74 days to reach 1 million sales 3 years ago. And, according to Microsoft, their sales numbers are on target to reach the goals set for the new phone.
"We introduced a new platform with Windows Phone 7, and when you do that it takes time to educate partners and consumers on what you're delivering, and drive awareness and interest in your new offering," Berg said. "We're comfortable with where we are, and we are here for the long run; Windows Phone 7 is just the beginning."
Around 18,000 developers have signed up to develop on the Windows Phone 7, including Namco Bandai, Konami, THQ and Glu Mobile.  They have already made more than 4,000 apps for the platform's marketplace.