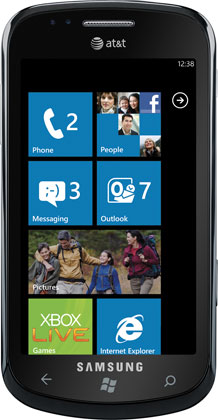 The rumors are flying fast and thick about the newest update for the Windows Phone 7.  According to one source, the update will be "massive." Other quotes included in the rumor are that "MS took 3 months to do what Apple did in 3 years" and "Lets just say the could have called it Windows Phone 8 (with this update)."  So what are these amazing updates? Lets start with these:
Bing turn-by-turn directions, improvements
Custom ringer support
Copy/Paste
Multi-tasking (of some form)
Sounds pretty cool Microsoft.  Sounds pretty cool.
Anybody bought one of these yet?  How you liking it?
Verizon is also getting very close to a deal with Microsoft to support the Windows Phone 7.  As soon as they do, I know I hope to get one.