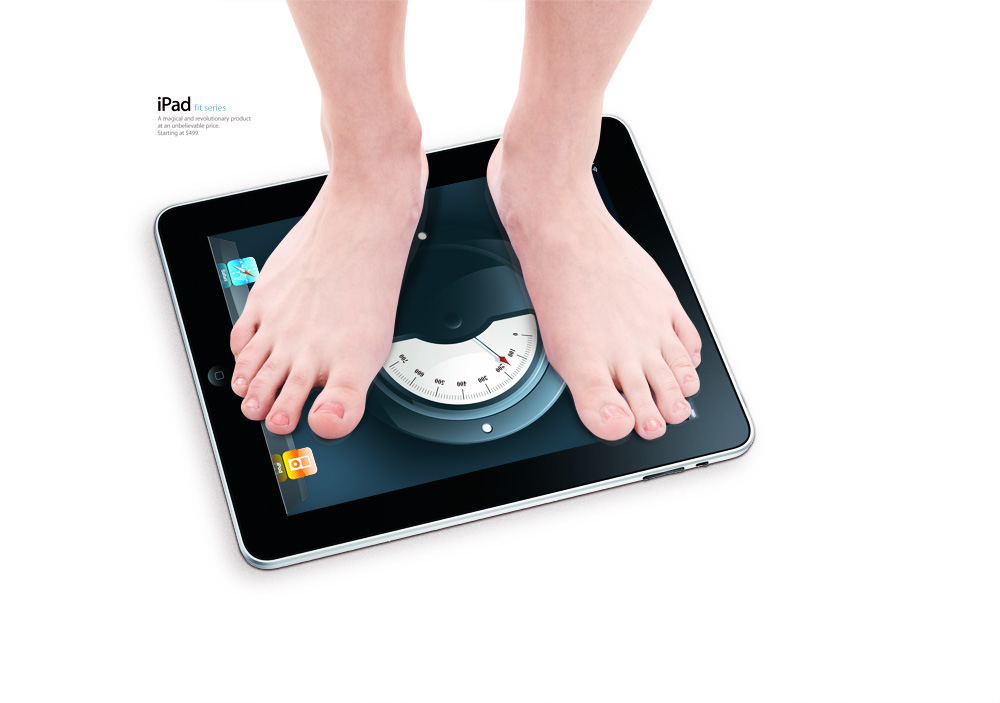 I want to revolutionize my day to day life. I want to surf the web and listen to music; all at the same time. I want to be able to play amazing games such as God of War and Halo while I'm waiting in line at Jamba Juice. I want to read my favorite Dr. Seuss book on a plane, on a train, or even sitting in the rain; without the fear of my book getting wet. This Christmas, I want an iPad.
I want something that will help me live my life. When I wake up in the morning, my alarm app on my iPad will wake me promptly at 6:00 A.M., and require me to solve puzzles to turn it off. After going to the bathroom and brushing my teeth, I will check my iPad for the weather forecast to decide what clothes to wear for that day. I will then read the New York Times or watch television on my iPad while I eat breakfast, while also checking my e-mail and ensuring that I have the required assignments for that day to turn in. I will then get in my car and drive off to school.
When I am driving, I want my iPad to function as a steering wheel, using its accelerometer to turn with ease. When I drive in my car with my iPad, I want to use my iPad to take calls with its 3G. While I am steering with my iPad, I want a second iPad on the divider next to me so I am able to switch gears and turn on and off the AC, headlights, windshield wipers, and engine. When I exit the car and head to school, I shall take my first iPad with me, lock the car by connecting my iPad wirelessly to my other iPad, which will then connect with the car.
My first class of the day being P.E., I want my iPad to be completely theft-proof. I will put my iPad in my locker, with my Fingerprint Identification application on. Although the Fingerprint app does not actually scan fingerprints, it emits a loud, beeping noise when someone tries to put their fingers on it. I also want my iPad to be made out of unbreakable steel and bulletproof glass, so when the potential thief drops my iPad in fright, my iPad will be perfectly fine.
My iPad will completely replace any materials I might need to succeed in school. When I need to turn in an assignment for school I can either show the teacher the assignment in class or e-mail it to them wirelessly so they can read in depth. When reading an in-class packet, instead of wasting paper to print it on, my teacher can send me the packet and I can read, highlight and annotate it on my iPad. When we need to check out a book to read as a class, I can buy the book from the Apple E-Book Store and have it on my iPad forever. In Math class, I can use my iPad as a graphing calculator, and also get tips on how to solve the problems on hotmath.com with the built-in internet browser. In Piano class, due to the large size of my iPad, I can play the piano app on my iPad with the music on the floor in front of me. Plus, unlike the pianos at our school, my iPad supports mostly all headphone plugs, allowing me to practice my songs without annoying anyone else.
I want my iPad to function in my extracurricular life also. When I work out, I will not need weights to lift weights, I can just change the weight of my iPad through an app, and use that as a weight. To see how fit I am after my workout, I can use my iPad as a scale to measure both my weight and my body mass index. When I get home, after finishing typing up my homework on my iPad, I can play games online with my friends. We can play thirteen, speed, spades, hearts, slapjack; any card game that we can think of, we can play. Of course, when my friends aren't over, I can read a book, play some solitaire, chat online, and play one of the hundreds of thousands of games available for my iPad. And when I am ready to go to sleep, I set my Sleep Cycle Alarm app to wake me during my lightest sleep cycle so I can feel refreshed in the morning and start my day all over again. I want an iPad because, no matter what life requires, there is an app for that.