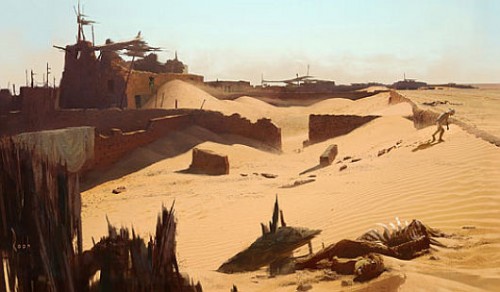 Now that the cat is out of the bag regarding Uncharted 3, Naughty Dog isn't pulling any punches with the information they are letting out about the game. They have announced that Uncharted 3: Drake's Deception will be able to be played in stereoscopic 3D. Great news if you have one of those expensive 3D televisions already. But that isn't all.
In the spirit of giving to the fans, Jimmy Fallon who is host of the show Late Night has released information on his Twitter page that on Monday December 13th he will be having the game's developer on his show. While the developer is on the show he will also show off the first live gameplay demo, but that will be in 2D only of course.
However if you happen to care more about the actual details about the game and what will set this one apart from the previous two Uncharted games. Catch what has been detailed so far by Naughty Dog below:
Bigger set pieces and more explosive adventure, driven by Naughty Dog's signature storytelling and cinematic presentation.
Competitive and co-op multiplayer return with brand new experiences and massively expanded feature sets. The UNCHARTED universe provides online players with a unique Action Adventure multiplayer experience, bringing the cinematic elements of the single-player campaign into multiplayer.
Nathan Drake can now take on opponents in more ways than before: hand-to-hand combat with multiple opponents, contextual melee attacks, and new stealth options. UNCHARTED 3: Drake's Deception also features expanded and diverse traversal moves with deep gunplay.
Naughty Dog introduces new physics, visuals, and environmental effects. UNCHARTED 3: Drake's Deception features new innovations in sand, fire, smoke, and water dynamics and effects. UNCHARTED 3: Drake's Deception will be playable in Stereoscopic 3D.