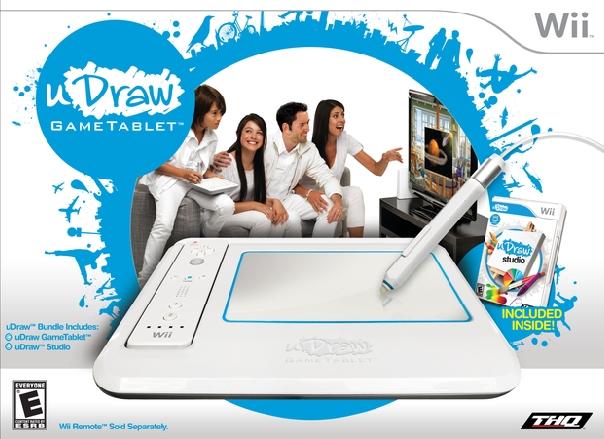 If you haven't noticed by a lot of the buzz in the media, THQ's uDraw tablet has been selling well since it's November 14th release in the states, and now the Wii peripheral is set to touch down on AU & New Zealand shores sometime between February & March.
If you have not heard of the uDraw as of yet, you should check out our artilce here to inform yourself a bit. The uDraw was also featured on the Ellen DeGeneres Show as one of the most coveted items on her '12 Days of Christmas' segment (you can check out that clip here) , so while it may not be the Kinect, it certainly is a great new and innovative way to use the Wii so it's no surprise of how well the uDraw is being received.
I have yet to get my hands on the uDraw, but being able to draw and save all of the pictures to an SD card for printing as well as the two available titles which use the unit (Dood's Big Adventure & Pictionary) all seem to be like a fantastic idea with a lot of potential for the system. For more information about official release dates and to get a better look on how the uDraw works, check out www.worldofudraw.com. When I finally get a chance to pick one of these up myself, rest assured I will be doing an extensive review, so you can also keep a lookout for that in the future.