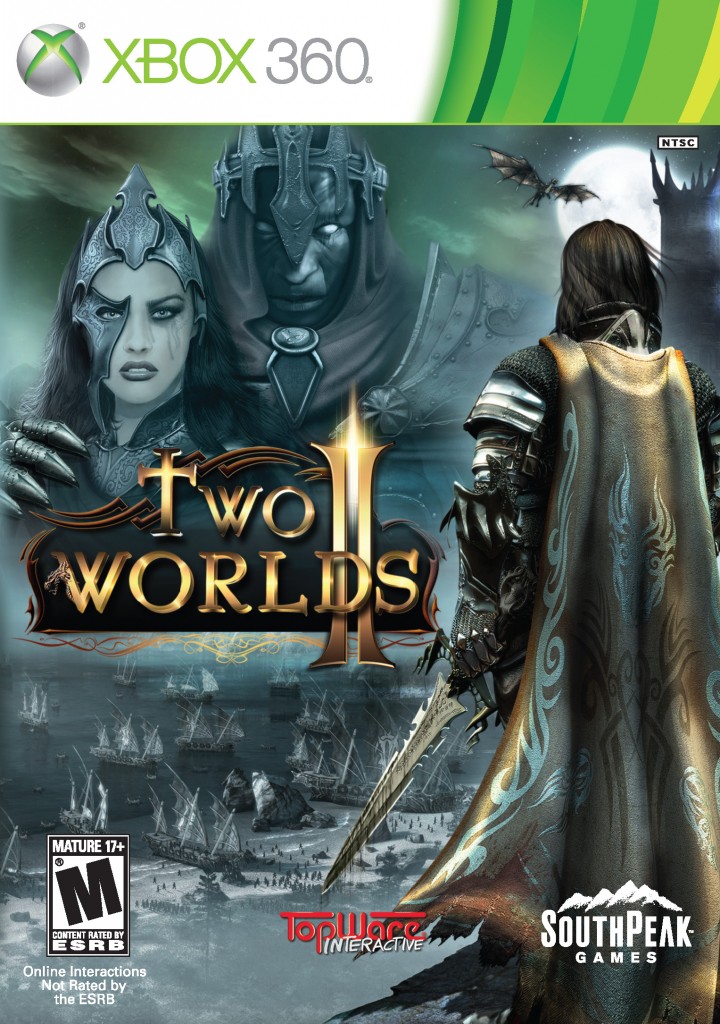 Looks like the box art for Two Worlds II just got an upgrade. Rather than a red background with the title simply splayed across the middle we now have the hero staring over what looks like a beachfront with ships unloading troops. There is also a castle spire and a dragon in the air. But what is even more interesting is the evil lord and woman  staring back at the hero. Definitely a major upgrade.
Also you can find below a form that you can fill out so that if you happen to pre-order Two Worlds II that you can fill out said form and receive a bit of a bonus. The bonuses will be a $10 rebate right back to you, as well as a t-shirt that says "Yeah, I like to kill" on it. Don't know how much we'd see people walking around with those but a nice bonus nonetheless.
With a release date on January 25th for the US and UK excitement levels are definitely reaching their high point to see this completely redone sequel. You may click the form below to expand it's full size and print it out if you wish.