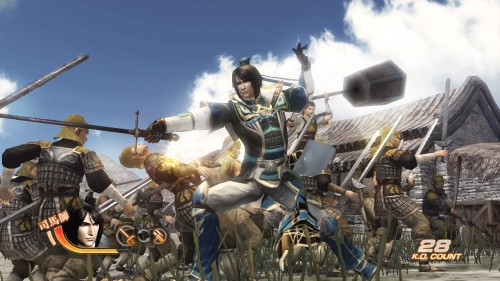 Tecmo Koei America has some pretty sweet release plans for the first quarter of 2011.  Hold on to your hats!  The release list is as follows:
Trinity: Souls of Zill 'Oll – PS3 Exclusive – February 8, 2011
Warriors: Legends of Troy – PS3 and Xbox 360 – March 8, 2011
Dynasty Warriors 7 – PS3 and Xbox 360 – March 22, 2011
Looks like 2011 will another stellar year in gaming history.  Also announced were two new titles for the Nintendo 3DS.  Release dates for Dead or Alive Dimensions and Samurai Warriors Chronicles will be coming soon.  So, uh, who is excited about Dead or Alive in 3D? Raise your hands please.