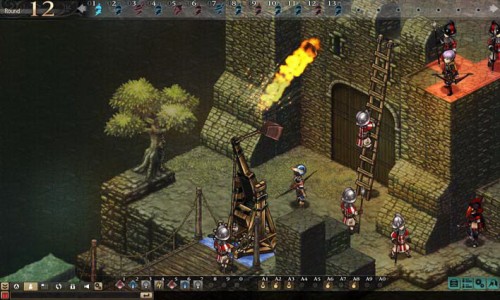 So lets go back on what we know. We know that Imageepoch and NIS America have announced a partnership with one another. With this partnership all of Imageepoch's previously announced games such as Black Rock Shooter: The Game, Tale of the Last Promise, and Chevalier Saga Tactics at least, may be localized for a North American and European release. We've even already heard what Imageepoch's CEO Ryoei Mikage had to say about the partnership with his high hopes. But what about NIS President Haru Akenaga?
After confirming the partnership with Imageepoch Haru Akenaga stated:
"I am excited about revealing the announcement that we are going into a partnership with Imageepoch. I am attracted by their philosophy of creating games. Imageepoch is already a distinguished videogame developer in Japan. Not only that, but it is my firm belief that their future titles will fascinate JRPG fans in the US and Europe in the near future."
Not only is this great news for Imageepoch and NISA but also for all of us who enjoy JRPGs and wish that they would be localized more and receive the extra attention that they deserve. Plenty of games unfortunately go unnoticed in the West simply due to a lack of support among publishers, but with this news hopefully this is a sign of things to come.