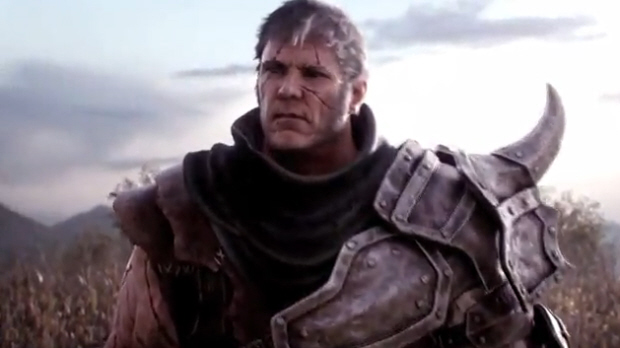 Looks like we finally have a release date for Knights Contract next year and thankfully it is quite early in the year. It was just announced today that Namco Bandai and Game Republic's hack and slash bloody buddy game will be released on February 22nd for the US and Europe on both the Xbox 360 and the PS3.
This is great news considering the fact that before this the only release window we had was some point in 2011. But enough about that, how about a little bit more information about the game instead?
Armed with a razor sharp scythe and explosive witchcraft, players will use these tools to return civility to the land. As players succeed in their journey, they can deal tremendous damage onto their tormentors or unleash a gruesome finisher by coordinating the efforts of Heinrich and Gretchen. However, players must also keep a close eye on Gretchen as her magical prowess and mortality is the key to the duo's survival.
Sounds like it will be a good time, especially with the fact that it looks like a much more intense and fantastical world than the one we found in Enslaved which was previously released by Namco Bandai a few months ago. There was also a plethora of new screenshots released that show off two of the main enemies in the game, the witches Trude and Straeggele.
[nggallery id=159]