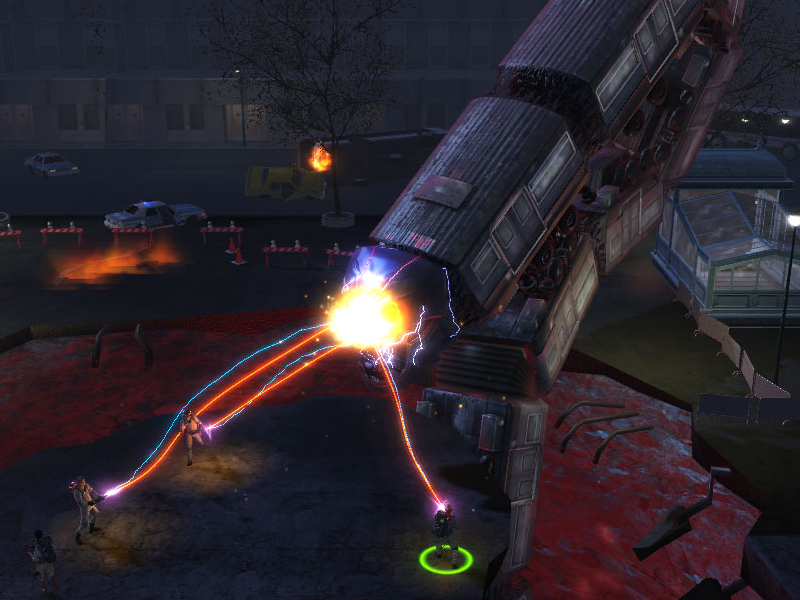 We just recently have heard about Atari's new Ghostbusters video game called Ghostbusters: Sanctum of Slime and we already were surprised at the fact that it is being released next month for the PSN, XBLA, and PC. Today they have officially confirmed the game itself and also released a trailer to show off bits of the game with the Ecto-3 and a few different bosses that will show up inside of the game
Atari's CEO Jim Wilson had this to say about the game:
"Following the success of Ghostbusters: The Video Game, we arecommitted to continuing the lore of the Ghostbusters franchise with Ghostbusters: Sanctum of Slime. In Ghostbusters: Sanctum of Slime, we are introducing an entirely new look and gameplay experience on digital platforms that will impress new and loyal Ghostbusters fans alike."
The game itself will be a twin-stick shooter and is being developed by Behavior Studios. It is interesting to see that they are taking this approach to the franchise and it does look very interesting with the twin-stick shooting mechanics. Especially with what appears to be a subway train ghost that is an actual subway train and battling on the back of the Ecto-3. No news of a price tag however, though one can expect a price between $10-$15 (800 MSP-1200 MSP).