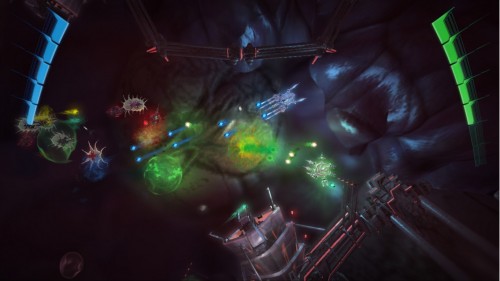 Electronic Arts and developer Maxis are developing a twin stick shooter with a hint of nanotech.  And, if you look closely at the trailer, it will also remind you of that episode of Family Guy where Stewie first meets his arch-nemesis brother. Yes, it features sperm.
However, going back to the game, "what you can't see can save you."
"We wanted to take gamers to a place they have rarely visited before — the world inside the human body. The fluid dynamics of the world and the customization of the MicroBot come together to create a unique take on the arcade shooter genre", said Jason Haber of Electronic Arts. "MicroBot is an energetic and addictive game that is perfect for anyone that plays games on Xbox Live Arcade and PlayStation Network."
And so, you play as a mini bot that has phasers that can destroy those bad virus and bacteria.  But! Are you a good guy or an impostor? Find out next year.