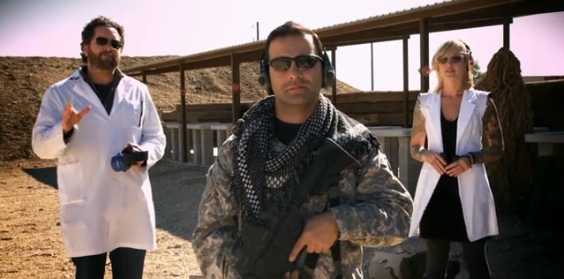 Anyone who has ever played online knows that there are whole bunch of kids (and a few adults) online screaming obscenities and just being downright annoying. It is the main reason I'm always in party chat. Well, Rooster Teeth and Mega 64 have teamed up to bring us all a video that shows what happens to a real life soldier as he tries to shoot a target with annoying bad mouthing in his ears. While the video doesn't actually prove anything it is quite funny.
Check out the video below to see the test for yourself.
Warning: May cause a traumatic reliving of previous bad mouthing experiences you have had online.
You have been warned.
[pro-player width='530′ height='253′ type='video']http://www.youtube.com/watch?v=72lq9Q5edwU&feature=player_embedded[/pro-player]