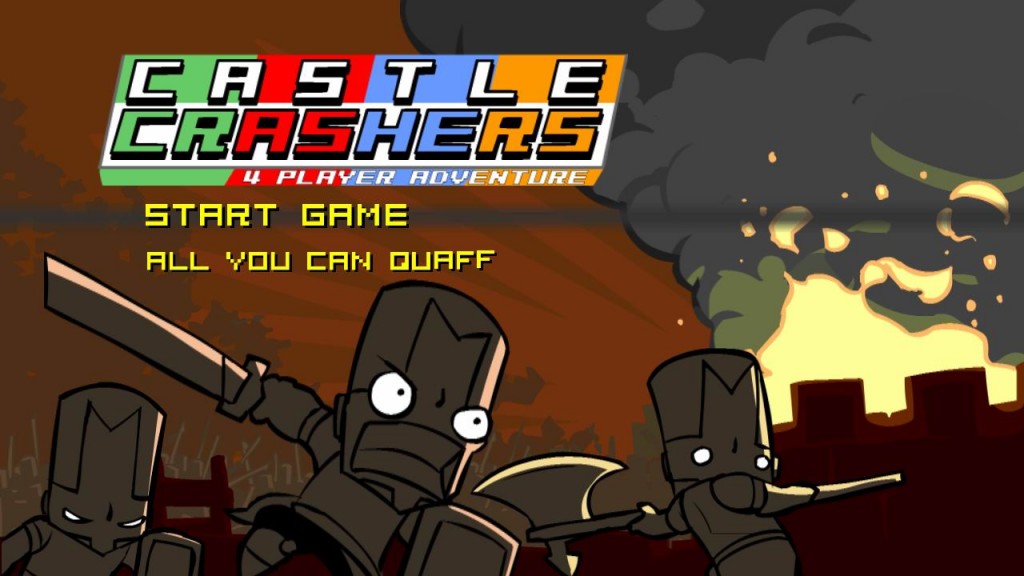 The Behemoth's behemoth creation, Castle Crashers, has sold over 2 million copies on Xbox Live Arcade alone.   Plus, the day it reached this sales milestone was Christmas Day itself.
"If we put all these people in a place and gave it a zip code, this would be the 5th largest city in the US," says Behemoth.
"It is incredibly humbling to look at the leaderboards and see that crazy number. Initially releasing the game we hoped a few hundred thousand people would play it. We never dared to think of one million players, let alone two million", said Kelly Revak, Mayor of Behemothtown.
"We are so grateful to all the players for supporting us. We're going to do something pretty exciting to thank everyone" said Revak. "Let's just say there's an Xbox made of gold involved. GOLD."
Not only is the game awesome, but it is also popular! What a combo! In fact, it is one of the few and the first to actually reach 2 million downloads on the Xbox Live Arcade Market.   And to celebrate, Castle Crashers will be on sale for 50% 'till the end of the year on Xbox Live Arcade.  To take advantage of this deal you can to the Xbox website here and add it to your download queue.  If you have already bought and played Castle Crashers, you can comment on this post and tell us what your favorite moment of the game was.