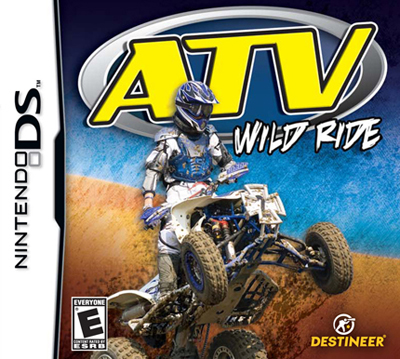 From the makers of  Dementium -Renegade Kid-  ATV Wild Ride brings off-road racing to the DS. It's an odd new direction given its track record with the Dementium series and Moon but the game has already made some pretty large claims.
 The game is aiming to be the best ATV experience you can get on the DS with 24 tracks spanning the US, Thailand, England, Russia, Canada and Mexico, in addition to four-player multiplayer, 60 frames-per-second and the ability to perform an array of stunts/tricks.
Apparently the developers took inspiration from the off-road racer Pure and, after wondering why nothing similar had yet made it onto the dual-screened handheld, got to work on this latest title.
Details are still a bit hazy around the release of the game, with no worldwide release date. However, it has been confirmed for a January 2011 release in North America.
For now, take a look at the world premiere announcement trailer: