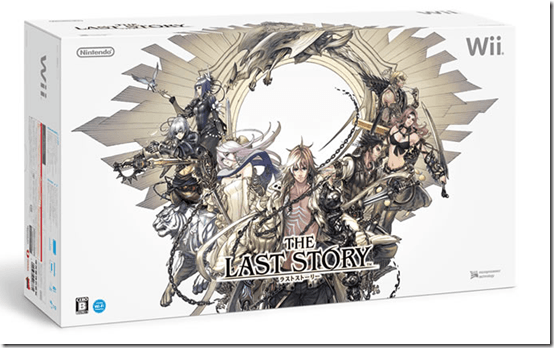 You know it is a good sign that Nintendo believes in your game when they put together a Wii bundle specifically for your release. That is especially true in Mistwalker's case, because their upcoming RPG The Last Story has just gotten a Wii Bundle that was announced today by Nintendo. Sure this bundle comes out only in Japan, but that doesn't mean it isn't good news for everyone else.
This bundle will come with a copy of the game, a white Wii, and a white Classic Controller Pro and costs ¥25,800 ($310). Though if you already own a Wii you can purchase the special edition instead, which comes with the agame, a mini soundtrack, and an Elements of The Last Story visual book. The game itself will be hitting shelves in Japan on January 27th 2011, but there has yet to be a release date for the rest of the world.
The reason I said this was good news for everyone else as well is because since Nintendo believes in the product enough to bundle it with a Wii, there is a good enough chance that they also believe in the product enough to take it across the seas to the rest of the world. Time will tell however as we currently have no release date, or even any confirmation that it will be making its way outside of Japan.
Source: Siliconera