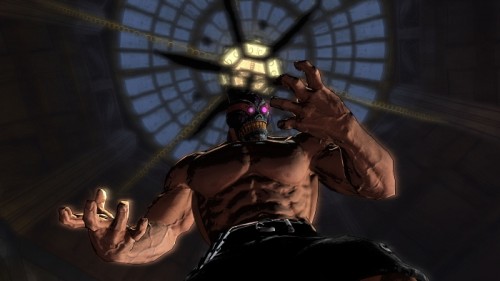 There have been new screenshots released for Splatterhouse today and they feature quite a big gun. It looks like there will be a weapon that Rick Taylor will be able to use to help him destroy the various monsters he encounters. Though what happened to beating them to death with your own limbs?
These screenshots also show off the different masks that Rick can wear to change his appearance. Beyond that however players will be able to do battle in a Survival Arena where players must tear apart 20 different waves of horrible monsters and do their best to survive.
Sounds interesting, but I wish we had more information on that huge double barreled shotgun that he seems to be sporting there. But we'll know more about it when the game releases on the PS3 and 360 on November 23rd.
[nggallery id=130]