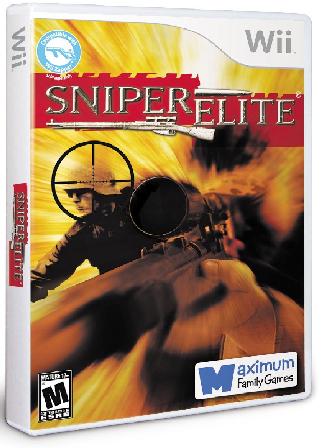 When it comes to console sniping titles, Sniper Elite was and still is one of the most loved titles from last generation. Reef Entertainment is now bringing a more updated version of the title to the Nintendo Wii with full motion support and even the ability to use the Wii Zapper for a Better sniping experience. While the game is set to release in the U.S. next week on the 22nd, a date for Europe has not yet been available. Creative Distribution have now announced that they will be releasing the title for the UK and Ireland for December 10th.
Here is an official statement from Creative Distribution on the release:
Craig Lewis, Commercial Director of Creative Distribution says "We are really excited with the opportunity to bring this game to the UK & Irish consumer, it really is a fantastic game and a proven seller. With a lot of in built realism & skill; factoring in gravity, wind speed, heart rate and breathing this truly is one of the years best shooter releases on Wii; a true Sniper Sim with one of the best background stories".
"The enhanced game play with the Wii Zapper plus the inclusion of a previously unreleased bonus level in the game makes this a must game for all sniping enthusiasts "
It says a lot about how much a title is missed when the game has already sold 100k copies before release and I am looking forward to trying this updated Wii version for certain. Add in the extra bonus level, and the Wii version is a must for any of the fans of the classic sniper simulator.