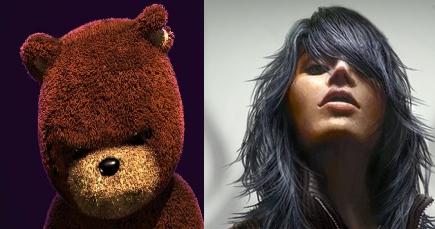 Developers Behaviour Interactive, formally known as Artificial Mind & Movement, announced two upcoming titles recently in celebration of the rebranding of the company. Naughty Bear 2 and Wet 2 both are now confirmed from the Canadian studio who are also going to focus more on creating original IPs in the future.
Here is an official statement from Behaviour on the rebrand and the expected titles in the works:
While Behaviour has always been recognized as a premiere work-for-hire game studio, the company has renewed their focus on developing original IP on multiple platforms alongside its work-for-hire business with major publishers. With five specialized internal studios (gamer, portable, online, downloadable and family), Behaviour offers a development solution for any project.
"We are and will always strive to be the best and most trusted independent game development studio in the industry," said Rémi Racine, CEO, Behaviour. "The change in name is not only a return to our previous name but also an indicator of the evolution of the company. We have developed a strong reputation as a high-quality work-for-hire studio as well as a creator of our own original content and will continue to pursue both sides of the business. The new name reflects the renaissance of the company."
"Wet 2 (multi-platform), Naughty Bear 2 (multi-platform), Doritos Crash Course (XBLA) as well as Rango (multi-platform), which was announced by EA and Paramount Digital Entertainment on November 4th (official press release), are all currently in development at Behaviour," added Jamie Leece, Senior Vice President of Business Development. "We have just completed Sims 3 (Wii), and are also working on several unannounced games for Xbox 360 videogame and entertainment system, PlayStation 3 computer entertainment system, Nintendo's Wii and DS systems, Xbox Live Arcade, PlayStation Network, next generation handhelds, a Facebook game to be launched in November and a Casual MMO to be launched early next year.
I wasn't too crazy about Naughty Bear, but a sequel for Wet is great news to me. Behaviour Interactive seems to be concentrating on originality as well, which is what gaming needs. Now two sequels do not exactly scream original, but with the growth of the company should mean many more original titles like Naughty Bear and Wet should come fourth in the future. If you are a fan of either title this is great news and now I will be certainly keeping an eye on the Canadian Studio as there looks to be a lot to come from Behaviour in the future.