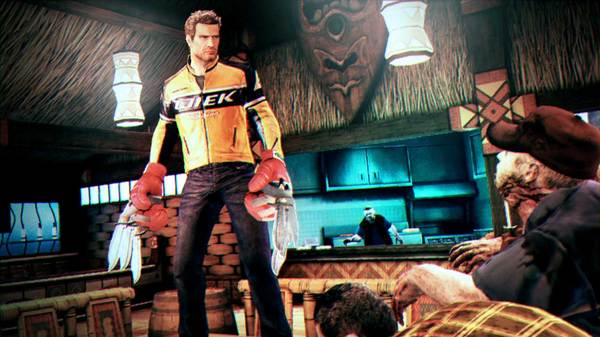 The Pre-order Bonuses did not stay exclusive for long. Capcom is slowly releasing all of the costumes at 160MSP each. The most recent for them to release is the Ninja Costume.
The Ninja Skills Pack not only grants him a cool ninja costume, but also comes with some useful new moves and upgrades.
With the Ninja Skills Pack, Chuck will be able to evade zombies using stealth, he'll be harder to grab and will be able to deal even more lethal sword attacks with any of Dead Rising 2's blades.
Finally, Chuck's throwing speed and power is faster and deadlier than before making thrown weapons much more effective.
Check out the video below to see it all yourself… Kind of…
[pro-player width='530′ height='253′ type='video']http://www.youtube.com/watch?v=LIWQhw06TxM&feature=player_embedded[/pro-player]