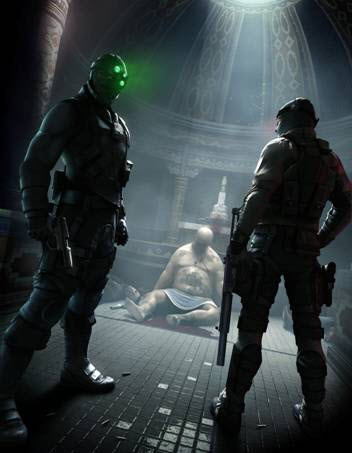 Ubisoft Toronto Managing Director, Jade Raymond,  has recently confirmed the development of the upcoming Splintercell title. Ubisoft Toronto is working on Splinter Cell 6 (the one that takes place after Splintercell Conviction).
Raymond in a promotional video talking about the new studio stated, "We're working on Splinter Cell 6, the next iteration of the blockbuster franchise and we're doing it entirely here in Toronto". She continued by saying, "We're working on two products, There's actual game production going on already".
I just have to applaud to them for starting already, considering that the studio just recently stoo up off the ground.
According to Raymond, they are well on track to hit their target of 800 staff in the next 10 years; they already have 83 people working there, from concept artists and animators to audio directors and people working on gameplay.
*NOTE* the image above is from a previous splintercell game, and is in no way related (aside from the whole splintercell deal) with this new splintercell title.