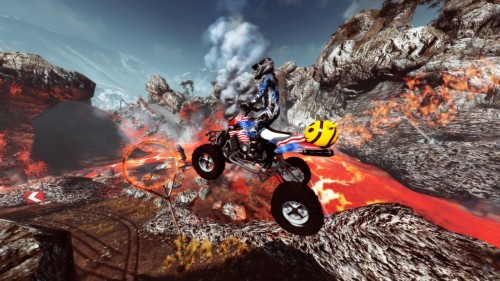 If you buy the upcoming ATV racing game Nail'd, you will get free DLC.  This deal only applies to new purchases.  So what are you going to get in this DLC?
Four new tracks.
More vehicle paint jobs.
Extra sets of parts for bikes and quads.
Costume suits for male and female characters.
The DLC pack will also include a Detonator mode which will enable players to pass bombs before they EXPLODE!  All the above items are available in single and multiplayer mode. Finally, the DLC will include an extension of the Single Player Tournament with the "Bomb Cup."  It will have five new campaign events.
Remember to buy the game on November 30 for Xbox 360, PS3 or PC.  In Europe, look for a release date of early next year.  And if you want some free music tracks, check out the Nail'd Facebook page.  BFF it up and rock out at the same time.
How about some new screenshots too: