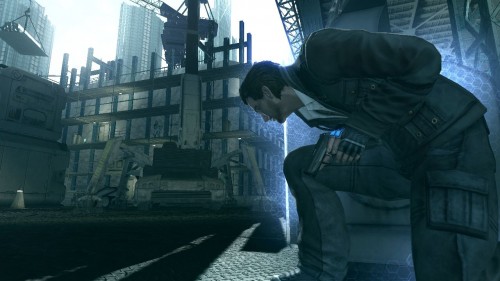 In the future your mind is not your own as technology has been developed that can allow anyone skilled enough to be a hacker slip into your mind and take control of your entire body. That is exactly what has happened in the world of MindJack which is being developed by Square Enix for the Xbox 360 and the PS3. Today they have announced worldwide release dates for their upcoming futuristic third person shooter.
Everyone in the United States will have the chance to purchase the game on January 18th while those in Europe and Australia will have to wait a couple more days for their release date on January 20th. In MindJack players will be taking control of a mind hacker and have the ability to enter the minds of both allies and enemies and use them for your benefit. But in a world where anyone can be not who they appear to be, who can you trust?
Assume the role of a Mind Hacker hacking into and controlling the minds of enemies to turn the tide of battle.
Acquire XP to expand your hacker's Arts abilities. Increase a character's strength or improve your hit-rate – players can strategize according to their combat style.
Hack or be hacked! Players can slowly alter their gaming universe – or have it altered by other online players – one hack at a time.
Utilize futuristic weapons and real fighting techniques, like Krav Maga, in your virtual playground.
[pro-player width='530′ height='253′ type='video']http://www.youtube.com/watch?v=F3A29_3SUnQ&feature=related[/pro-player]