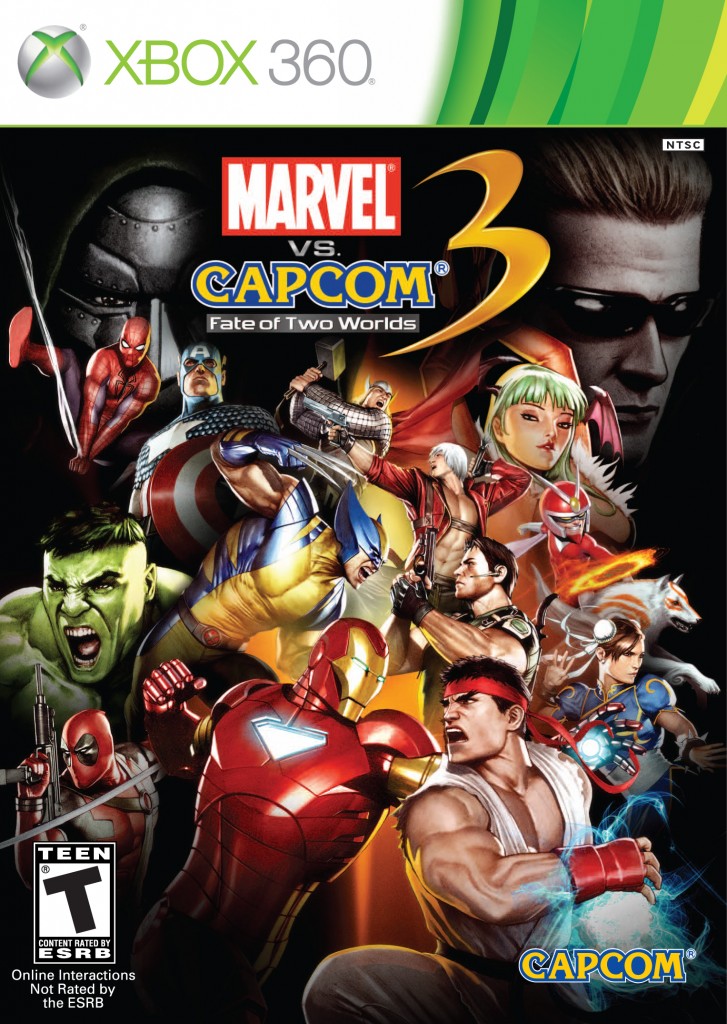 That box art that you see above will be what many people will be picking up the day after Valentine's Day next year, because it has just been confirmed by Capcom today that Marvel Vs. Capcom: Fate of Two Worlds will be available on shelves on February 15th for the US, and the 18th in the UK.
The game will be available for both the Xbox 360 and the PS3. But a release date wasn't all that was confirmed today as Capcom also gave the thumbs up to the Collector's Edition that was posted by Gamestop yesterday that contains a steelbook case, prologue comic, two DLC characters (Jill Valentine and Shuma Gorath), and a one month subscription to Marvel's online comic service.
But beyond the special edition, Gamestop is offering a pre-order bonus of console decals of Ryu, Wolverine, Dante and Deadpool. You can create your own mini battle on your console while you are playing the game! Also it was stated that although Jill and Gorath are only available in the special edition at the moment, players will be able to download them as DLC four weeks after the game is released.