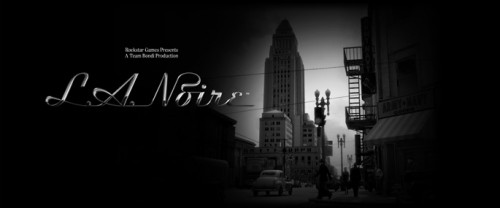 Remember four years ago when L.A. Noire was debuted with a bit of a teaser? Neither do I but Rockstar isn't about to let that stop it from releasing a brand new trailer this Thursday on November 11th. Rockstar has been calling this trailer the first one that they have ever released, but then again four years is a long time to go without releasing any media for a game.
It will be interesting to see exactly how different the game will appear with four years of development by Australian studio Team Bondi and set in 1947 players will be experiencing the game through the eyes of Cole Phelps, a member of the corrupt LAPD. That is of course what we knew four years ago, but what could have changed since then?
You can catch the old teaser trailer from 2006 below and stay tuned on Thursday to catch the new trailer for LA Noire that comes out sometime next year for the PS3 and Xbox 360.