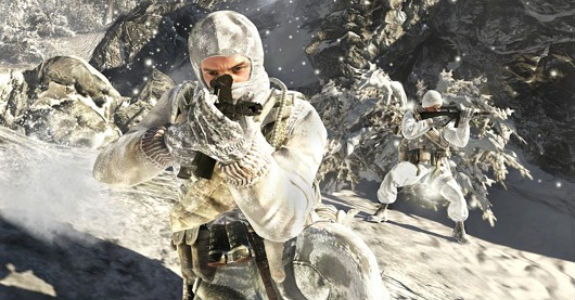 Guess what?! It seems Activision made a mistake… sadly they only supplied codes for male Avatar Gear in the Hardened and Prestige versions of "Black Ops". Any female gamer who purchased either, would discover that she was unable to download the avatar gear promised to her.
Due to this error by Activision, any female Xbox Live Avatar can be outfitted in some Call of Duty: Black Ops virtual gear free of charge. The publisher had to quickly make two universal codes in order for females to acquire their female gear This basically allows any account with a female Avatar to nab the two outfits as long as you have the code. Thankfully, some people have shared these codes with everyone on the internet, and they are quickly making their rounds into every female gamer's pocket.
By inputting the code

GYVF8-PF7RY-28D7V-VGWV8-CFGRM

into your Xbox (or online), you can acquire the "SR 71 Flight Suit".
By inputting the code

R76BQ-CR3MF-G2TTF-9G36R-BQWJD

into your Xbox (or online),you can acquire the "Woods Outfit."
Although these codes are universal, previous universal codes have expired in the past; so I suggest to snap these up as quickly as you can.
Sorry Male Gamers, these are for females only, but feel free to try and use the code you'll only get rejected in the end (unless for some reason you are using a female avatar).