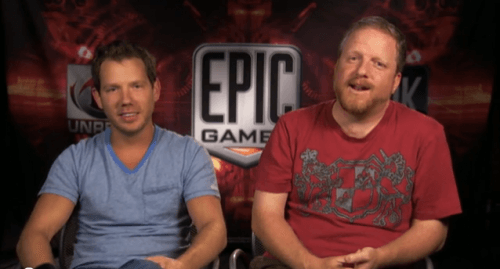 Excited for Spike's Video Game Awards yet? Well if you aren't excited about the awards themselves then it's time to start anticipating the various game announcements that will happen that night, and Epic Games isn't looking to let us leave empty minded. In a new trailer for the VGA on Spike we see a small teaser by Cliff Bleszinski.
Cliff Bleszinski, design director at Epic, tells us that there will be new gameplay revealed December 11th on the VGA and that "It's not what you're expecting." So we currently know that there will be some sort of reveal for Gears of War 3, but what could it be? Possibly news of going multi-platform? Kinect motion control for parts of the game? An entirely new thing we can't imagine? No idea, but what do you think it could be?
You can catch the video where Cliff teases everyone with this announcement on Spike's website.