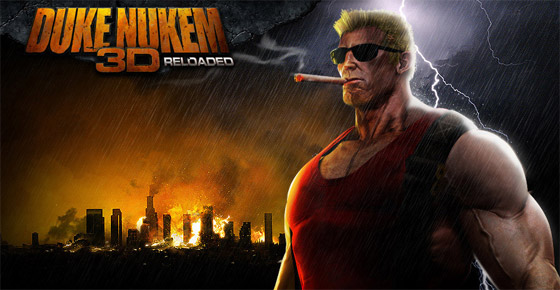 Do you like kicking ass, preferably while chewing gum? Are you still stuck in an early 90s' tirade of crew cuts and tanks tops; then keep your eyes on this post! 30 of the hardest working modders are already pulling apart the Unreal SDK to rebuild Duke Nukem 3D from the ground up; and now the fruit of those loins has gone live:
Duke Nukem 3D: Reloaded is a "fan made" mod that is looking to recreate the seminal game all over again and just in time for the official rebooted franchise launch early next year- and the site just went live
"This gives us the oppurtunity to take all the best from 1996 and deliver for 2010 / 2011. We are going to stay true to Duke Nukem 3D, but we are also going to be integrating all the new gameplay elements from this century! Thats why this is a "Revision". Many of the locations, design decisions and gameplay elements behind Duke Nukem 3D, were limited because of technical limitations back in 1996.
But 2010 offers alot more technical advantages we can use to deliver the best Duke Nukem 3D experience possible.
On this official Duke Nukem 3D: Reloaded website you can follow our development closely as we post new media and podcasts. You can also read about the team, visit the forum and show us your support on twitter, facebook, moddb and indiedb."
Last week, we brought you some informations on the Unreal Engine 3.0 now released to the public, and what we have here is an extreme (but very cool) example of just how far some people will go. With 'enhanced' vehicle sections and all the original characters returning, the lads and gals at Reloaded are also hiring:
If you have skills in art, Sound FX Design or Visual Effects then they want you- now. Also Keep an eye out for the Beta. With official endorsement from Gearbox Software who now owns the rights to Duke Nukem, it's anyones game when the good will be ready, but it wouldn't surprise me if a few ended up landing jobs.
Also don't forget: The beta/demo to the New(new) rebooted Duke Nukem Forever next year, is currently available in all Game of the year versions of Borderlands. This is one bit of news worth getting your panties all in a bunch for.