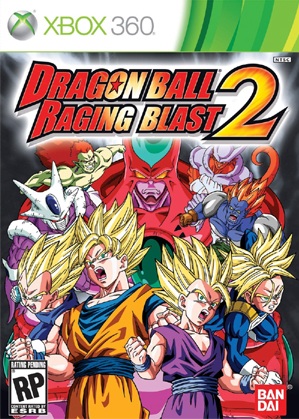 Anticipating your favorite Anime and Manga based fighting game after playing the demos available on the PSN and the XBLM? Then you are in luck because today Namco Bandai has released Dragon Ball: Raging Blast 2 onto store shelves. After being developed by Spike, this newest Raging Blast game will bring the fight even closer to what fans have come to expect from the fast paced Dragon Ball Z.
Raging Blast 2 is going to feature all of the same gameplay elements that fans of the series love and adore, such as destructible environments, the trademark attacks and transformations of different characters and a brand new Raging Soul System which brings characters to a special state of battle frenzy, increasing their combat abilities and boosting them to an all new level of power.
Not only that but for the first time ever, there will be an exclusive half-hour Dragon Ball Anime episode named Plan to Eradicate the Super Saiyans. This newest chapter will be available on both console versions, but you will be unable to find them anywhere else so it will be a must buy for fans of the series.