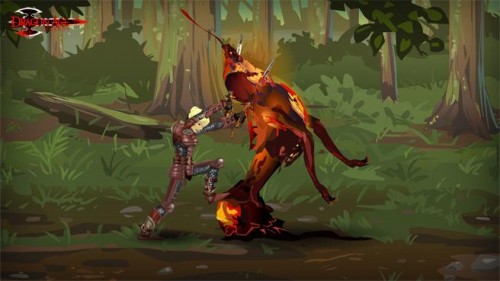 EA has decided that besides the various other ways they have been promoting Dragon Age II, that a Facebook game could only help their cause. And I would have to agree considering the ability that these games have to draw attention among friends. They have decided to call their game Dragon Age Legends.
Inside DA: Legends players will be taking control of the Viscount of Kaiten. When something happens to Ravi's son Elton, you must do your best to save him. Players will be able to do a variety of quests, gain different loot, and even grow their kingdom to a more powerful state.
Those who want to get early access to Dragon Age Legends can sign up at EA's website. This may get you into the beta testing before the actual release of the Facebook game in February. Which means players will have a whole month to get their fill of 2D Dragon Age fun, and even unlock a few bonuses that will be available in Dragon Age 2 itself. Fans will need an EA account to get these bonuses, but that is easily enough acquired via their website as well.