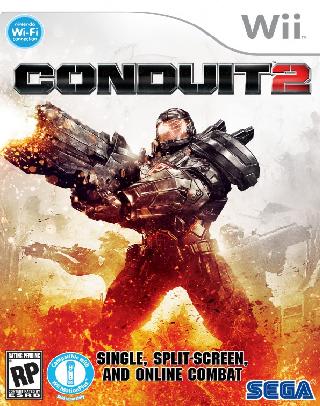 One of the Wii's most anticipated shooters of 2011 has now got some extra incentive to be purchased with Gamestop. Those who pick up the game at any Gamestop location will receive quite a bit of extra content including an art book, a new armor skin, and an enhanced ASE search device.
Here are the details for the bonuses in the limited edition:
44-page art book featuring a rich selection of concept art and design development insights into Conduit 2's science fiction world, weapons, and enemies.
The "Eye of Ra" device is an enhanced in-game "All Seeing Eye" (A.S.E.) device that captures Conduit 2's hidden secrets in twice the speed.
The "Gold Destroyer Armor" multiplayer skin based on the lead character's primary armor.
Those are some very solid freebies Sega is throwing in and it looks like this will be the version to get when the game launches in February of 2011. I honestly would put in a pre-order if you are interested as limited editions are…well, limited. Click HERE to be taken to the official product page from gamestop.com and as more details come forward about this sequel, we will keep you updated so check back here for future news.