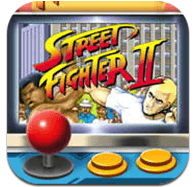 Release date : 4th November
Capcom have released Capcom Arcade where you can play your favorite Capcom arcade games in near perfect ports of the originals.  The Lauch titles will include the legendary Street Fighter II, the original Ghouls 'N Ghosts, 1942 and Commando.  All games are emulated as best as possible and in their entirety for the first time on iPhone and iPod touch.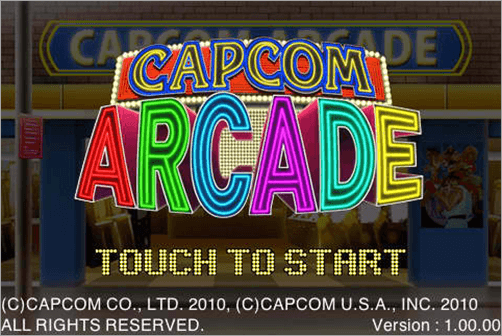 Now here is the catch.  Capcom Arcade is FREE to download .. BUT … yes there is always a BUT … here is how it will work..  Once you download Capcom Arcade you will be able to play THREE TIMES every day for FREE per game.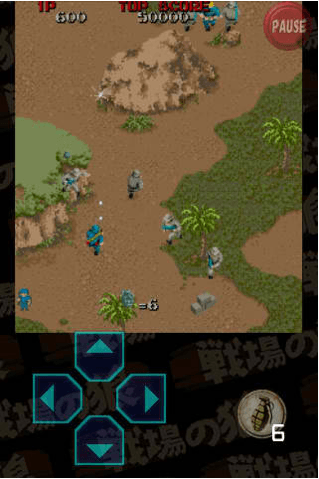 If you'd like to play more often, additional "Tokens" can be purchased in the Capcom Arcade store for 99c which will give you an extra 10 tokens to spend and play on any game.  If there is a game you truly love (for me that's all of them), the option to buy a game's "Arcade Machine" outright for unlimited play is also available.  For only $2.99 you can own the arcade machine, which I personally recommend – these Original Capcom titles are well worth the $2.99 price tag.  Purchasing these elsewhere will have you spending a whole lot more.
Here's some extra features of Capcom Arcade:
• Play the classic arcade versions of Street Fighter II, Ghouls 'n Ghosts, 1942 and Commando in their entirety
• New games will be added every month to the Capcom Arcade (this is what im excited about)
• Two modes of play – "iPhone" mode for more casual gamers and "Classic" mode for purists
• Special premium DLC "cheats" that unlock special abilities, upgrades and weapons (for a price of course)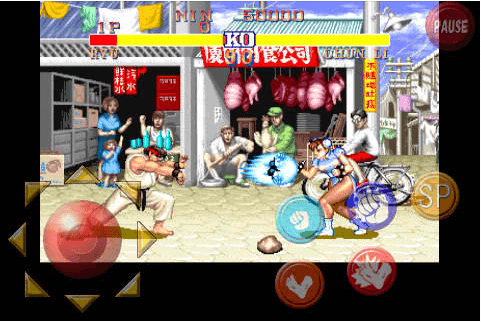 We'll have a full featured review in the next day or two.  Stay tuned. 
–
If you've already downloaded and played this let us know what you think of Capcom Arcade here or in the forums below.