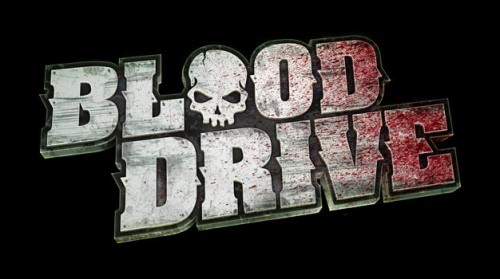 With Activision releasing Call of Duty: Black Ops being released next week, Activision is already settled in for the long haul when it comes to huge game releases. Though today they are also releasing a game that has passed mostly under the radar. Blood Drive has just been released today for the PS3 and the Xbox 360.
Blood Drive appears at heart to be a mix of Twisted Metal and Carmageddon with some zombies thrown in the middle. Players will be placed inside of an arena with a car fully equipped for a post-apocalyptic war and filled with zombies. Inside of this players will deal out damage to other cars with their weaponry all the while running down zombies like they were nothing.
Compared to what else Activision is bringing to the table this may seem like a smaller release that barely makes a blip on the radar, but take a look at this release trailer and tell me that you wouldn't want to get in on some of that action, if nothing more to kill time until Black Ops.
[pro-player width='530′ height='253′ type='video']http://www.youtube.com/watch?v=r5EeBquBBCE[/pro-player]