Possibly the coolest peripheral known to man, this new Wii controller from the Lego company allows you to customise the face of your wii remote with various LEGO pieces. To a certain extent it allows you to build your own Wii remote, or at the very least, design it. Obviously it can't let you build it from scratch (as cool as that would be), due to the limited amount of people with the technical skills that may be required to do such a task would limit sales. Nevertheless, can you imagine how great it would be to add your own custom LEGO pieces to the faceplate, as well as the pieces supplied?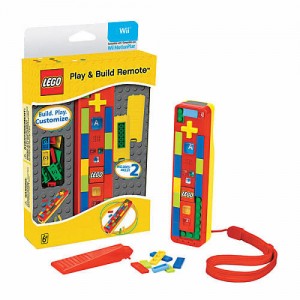 However, it does let you add a personal touch to your controller, allowing for alteration of the colour scheme and appearance. It is due for release in the USA sometime this week, retailing at around $40.
It is not yet known whether or not it will be released at a later date in the rest of the world, but here's hoping.