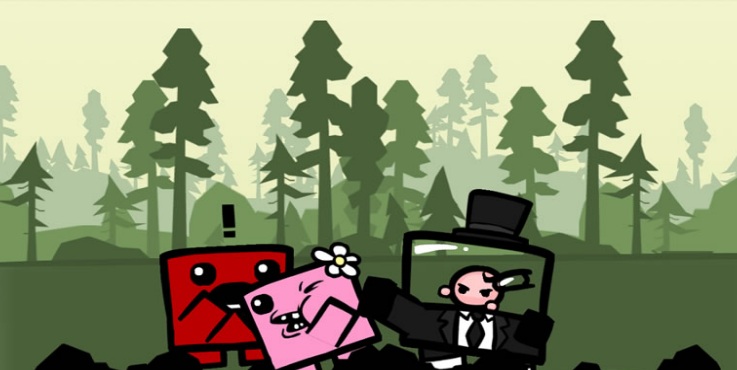 The sound track was actually released 3 days ago, but I've recently learned that there are actually 5 remixes that you can get for free. These remixes are included in the soundtrack, but if you don't want to pay for the awesome music from this indie game (shame on you!) feel free to download the pretty sweet remixes for free.
Download now at MeatBoyMusic.com!
Now, I leave you with some words from the Super Meat Boy Blog:
"Danny Baranowsky has released the soundtrack to the hit XBOX Live Arcade game Super Meat Boy! From the composer of other game soundtracks such as Canabalt, Gravity Hook HD and Steambirds comes 32 tracks (over 90 minutes!) of delicious meaty tunes.
The soundtrack ranges from high intensity electronic rock to fully orchestrated action pieces, even including chiptune-style throwbacks to the classic era of gaming. This ain't yo daddy's soundtrack. It's available through Bandcamp at MeatBoyMusic.com. Name your price, minimum $3.99. Individual tracks for $.99.
The Package also includes 4 remixes of the Super Meat Boy soundtrack, by artists George Dziov, Inverse Phase, Mattias Häggström Gerdt (anosou), C418 and Josh Whelchel. The remixes are included with the soundtrack but are also available individually for FREE!
Download now at MeatBoyMusic.com!"