The official website from Sega for Kinect exclusive "Sonic Free Riders" has now launched. It only launched extremely recently so it is a little low on features at this point in time, with some areas still a work in progress and due to be added to. Sega was also happy to announce the official release date of the game in collaboration with the start-up of the site: November 4th for America and November 10th for Europe.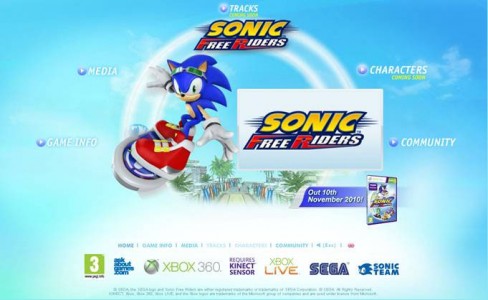 The site is available HERE
One nifty feature: when open up the site you are greeted by the option to control the site with your Webcam. It's a bit of a gimmick, but anyone looking to prepare for Kinect controls might want to brush up on their arm-navigational skills before it releases.