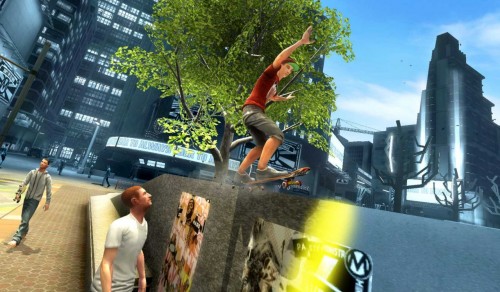 The X Games have started to be pretty tame lately.  I mean, come on, skateboarders are only going up like 40 feet into the air.  Lame.  What can they do to spice it up?
1. Take Shaun White Skateboarding as an example.
1a. Build half pipes off buildings.
2a.  Advance science 1,000 years; transform pipes and park benches to their liking with the press of a button.
3a.  Do more gnarly and awesome tricks!
4a. Play Shaun White Skateboarding on Xbox 360, PS3 now or on PC October 29.