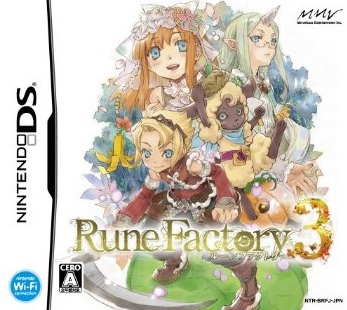 Big news for fans of everything that Natsume does, because Rune Factory 3 has been announced for a US release and it is also coming in only a month. Announced for release on November 9th Rune Fantasy 3: A Fantasy Harvest Moon is completely translated and ready to go.
Hiro Maekawa, president of Natsume had this to say about the upcoming release:
"We can't wait for Rune Factory 3 to hit stores next month so players can experience this thrilling new chapter in the Rune Factory saga.
Fans of the series know that the standard Rune Factory formula places players on the farm and preparing for some sort of enemy to appear and cause trouble for the world. But in this iteration of the game, humans and intelligent monsters are in conflict with one another, but your character is a mix of the races, half human half monster.
Also Rune Factory 3 will be including multiplayer and the ability to transform into your monster half in the dungeons you will be exploring. This is very exciting news as my Harvest Moon itch hasn't been scratched in quite awhile and Rune Factory 3 should scratch that very nicely.